Bachelor of Fiqh and Fatwa with Honours
PROGRAM DETAILS
Programme Code:
QI08
Medium of instructions:
English and Arabic
Duration of Studies:
- Full Time: 4 years (8 semesters)
The Bachelor of Fiqh and Fatwa with Honours programme is designed to produce graduates who are expert in the field of fiqh and fatwa, and able to apply learned knowledge and skills to current problems and issues related to the field. Students will be exposed to both knowledge and skills related to fiqh and fatwa, in classical (turath) and cotemporary forms. Students who are successfully completed this programme are expected to be able to help enhancing the institution of fatwa in its wider context, and by various means. Students are required to complete 143 credit hours, comprised university required courses, faculty required courses, programme required courses and electives courses.
CAREER PROSPECTS
Secara keseluruhannya Graduan SMFF adalah layak untuk berkhidmat di bawah JPA, Pegawai Hal Ehwal Islam (Penolong Pengarah, Pegawai Penyelidik), Pegawai Hal Ehwal Islam (Penolong Pengarah, Pegawai Penyelidik, Pegawai Penguatkuasaan Syara'), Pegawai Hal Ehwal Islam (Penolong Pengarah, Pegawai Penyelidik), Pegawai Istinbat, Pegawai Falak dan lain-lain, Pelbagai jawatan seperti jawatan-jawatan Pegawai Tadbir Diplomatik, Pegawai Sosial, Pegawai Hal Ehwal Islam, Pegawai Penyelidik dan lain-lain, Pegawai Tadbir Negeri, Imam masjid, Pegawai Tadbir (Penolong Pengurus Besar), Pegawai Tadbir, Pegawai Hal Ehwal Islam, Akademik (Guru, Tutor, Pensyarah), Pentadbiran (Pegawai Tadbir, Pustakawan, Pegawai Psikologi), Guru (KPLI, JQAF), Pegawai Agama KAGAT, Penasihat Undang-undang Syariah, Peguam Syarie, Eksekutif syariah, Eksekutif Pentadbiran, Eksekutif Pemasaran, Tenaga Pengajar, Tenaga Pengajar, Konsultan/ Penasihat Syariah, Penyelidik di Firma Guaman
Contact Us
Student Admissions and Marketing Department
Level 1, Chancellory Building
Universiti Sains Islam Malaysia (USIM)
Bandar Baru Nilai, 71800, Nilai, Negeri Sembilan, MALAYSIA

Phone: +606-798 8000
Email: admission@usim.edu.my
Testimonial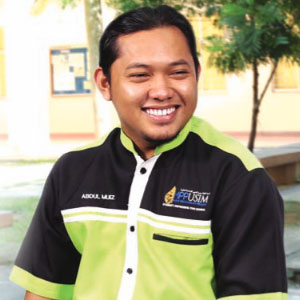 The method of study of Fiqh and Fatwa is contemporary but holding steadfast to the classical texts (turath) and traditional training in the study of Islamic jurisprudence.
Education:
Bachelor of Fiqh and Fatwa with Honours
Related Information
Related Links