KUALA PILAH, March 5, 2020 – Drug abuse is a global problem and it is still a major enemy that can threaten peace and security to every country. The challenges faced in the world and the people are the threat of abuse and distribution of drugs which are very worrying and have a detrimental effect not only on the drug addict, but on the whole family, society and the nation.
Themed "Empowering Youth Towards a Drug Free Community" (EYDFC 4.0) the program organized by the Asian Centre of  Research on Drug Abuse (ACREDA)  Universiti Sains Islam Malaysia (USIM) with cooperation from Jabatan Kemajuan Islam Malaysia (JAKIM), and The Negeri Sembilan National Antidrug Agency (AADK) was held at D 'Kok Eco Camp in Kampung Talang, Kuala Pilah. The inauguration ceremony was officiated by the Deputy Vice Chancellor of Student Affairs and Alumni Prof. Madya Dr. Rushdan Mohd Jailani |
A variety of programs and activities were planned over the 3 days beginning March 3 to 5, 2020, including briefings and seminars delivered by representatives from AADK Negeri Sembilan, JAKIM, activities such as Group Training (LDK), Leisure Interaction Sessions and Outreach activities at OKP family homes. The program also received participations from SMK Tuanku Muhammad students, SMK Senaling, Negeri Sembilan Foundation Institute of Technology and Negeri Sembilan Giatmara Center.
According to program director ,Puan Nor Asniah Mohd Nor, Empowering Youth for Drug-Free Community 2020 (EYDFC 4.0 2020) is an initiative of ACREDA USIM in efforts to empower youth to improve community readiness for drug prevention programs towards a drug-free community, especially in Negeri Sembilan.
"This is the fourth consecutive meeting of the previous programs held in 2015, 2016 and 2017. The program focuses on implementing practical prevention in the community and ensuring that the community has sufficient information on drug abuse," she added her again.
Zainul Ariffin Abdullah, 16, said this was the second program he attended on drug prevention.
"This program has given me a lot of exposure to the dangers and effects of drug addiction on myself and my family and it is great warning and reminder to students like myself especially to not get caught up in this," Zainul explained.
Meanwhile, Aiman ​​Shafik Rahimi, 15, the son of a Kuala Pilah police officer, said the drug abuse activity has a lot of adverse effects and can injure people. This awareness program is very helpful and reminds all students of the dangers and consequences of getting stuck with drug problems.
Nurul Nadiah Saiful Amirudin, 19, a UiTM student from Kuala Pilah Campus who participated in t
he program shared her experience of participating in the program where useful information can be shared with friends and other communities in the future.
"This program exposed us to the different types of drugs and the adverse effects of their use. Furthermore, the risk of students and college students starting to vape and smoke is also one of the factors that could bring them into such harmful pit of drug addiction, "added Nadiah, who majors in Halal Management.
The opening ceremony was officiated by the Deputy Vice-Chancellor (Student Affairs and Alumni) Prof. Madya Dr. Rushdan Mohd Jailani | Also present was Tuan Haji Jaafar bin Ismail, Director of the Family, Social and Community Development Division, Jabatan Kemajuan Islam Malaysia (JAKIM), Dean of Faculty of Leadership and Management Prof. Madya Dr. Faizal Kasmani.
The event thanks other strategic partners, such as Malaysian Islamic Foundation, the USIM's Center for Community Engagement and Industrial Networking  (PLiMJi), Macdonald's Malaysia, Persatuan Mencegah Dadah Malaysia (NEMADAM Negeri Sembilan) and Asia-Pacific University – Community Engagement Network (APUCEN) for a consistent effort and a very high level of commitment to the program. Gratitude also goes to the Negeri Sembilan Islamic Religious Council for the donations made.
Prepared by:
Noorumaina Mohamed Yunus
Pusat Komunikasi Strategik (StraComm)
Aras 1, Canselori Universiti Sains Islam Malaysia (USIM)
71800 Nilai, Negeri Sembilan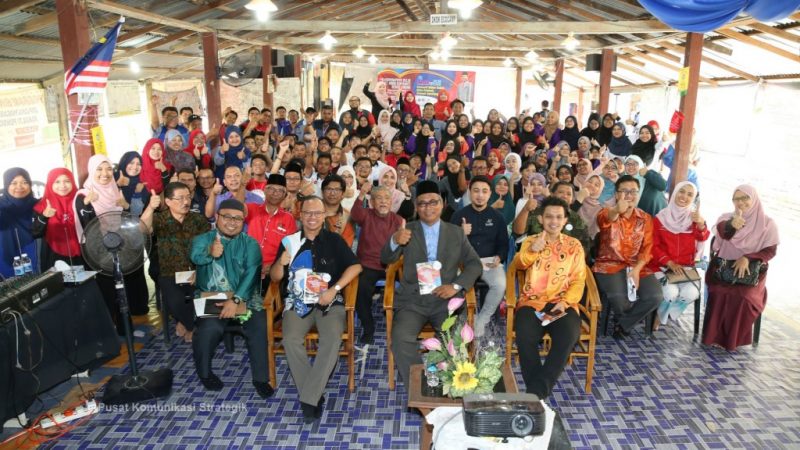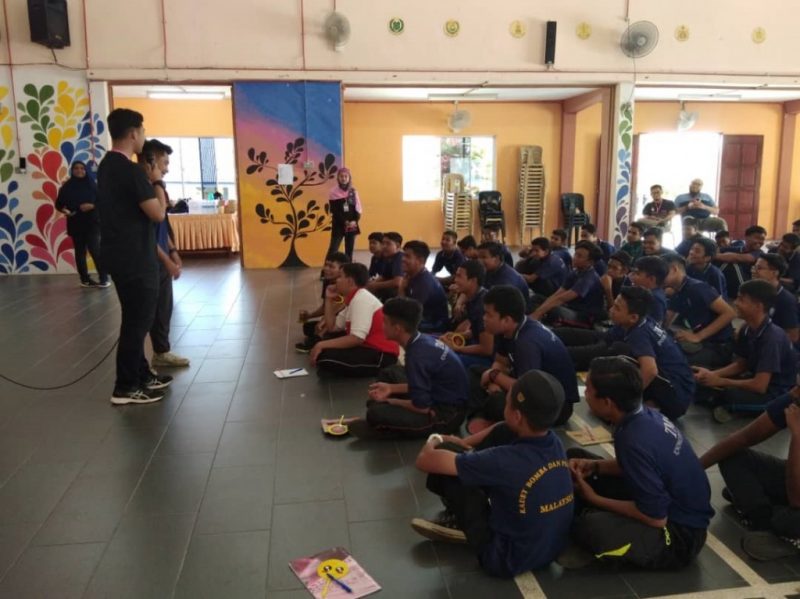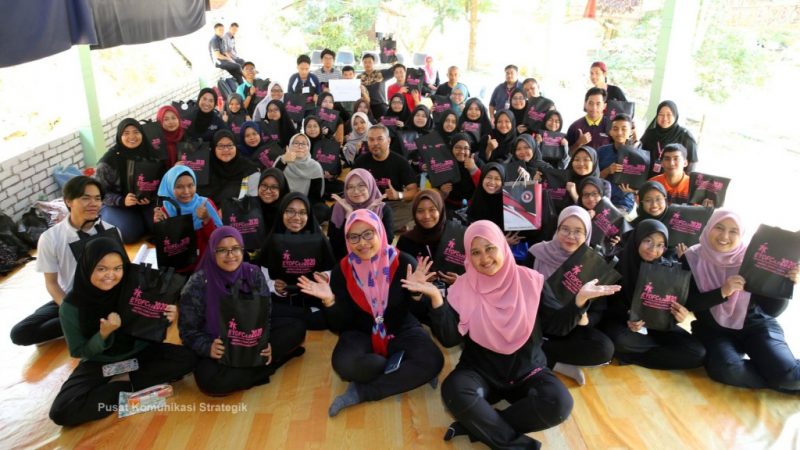 [/fusion_text][/fusion_builder_column][/fusion_builder_row][/fusion_builder_container]