NILAI, 15th September 2022 – The meaning of independence is not only expressed by the waving and hanging of flags in the premises area, but also in the appreciation and expression of gratitude to God for the prosperity that has been enjoyed until now. The spirit of celebrating National Month and Malaysia Day has never faded, despite facing a crucial pandemic time.
Therefore, in conjunction with the celebration of Malaysia Day on September 16th, Universiti Sains Islam Malaysia (USIM), through the USIM Cultural Center and the Registrar's Department, in collaboration with the Student Affairs Division and GENIUS Insan College, joined forces to organise the Independence Choir Festival (FESKEP) Registrar Cup, which took place at the USIM Chancellor's Hall.
The Voice of Insan group, consisting of participants from the GENIUS Insan College and the Center for Sustainability and Serenity (C4SS), was crowned as the FESKEP 2022 champion. Second place was won by the group Otai Irama Merdeka from the Faculty of Major Language Studies (FPBU), while Prupel Harmonic Voice from the Student Housing Center won third place. The winner takes home RM1000 in cash with a certificate and trophy, while second and third place take home RM700 and RM500 in cash with a trophy and certificate.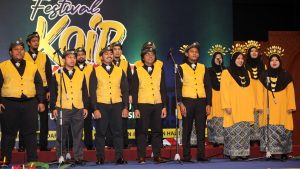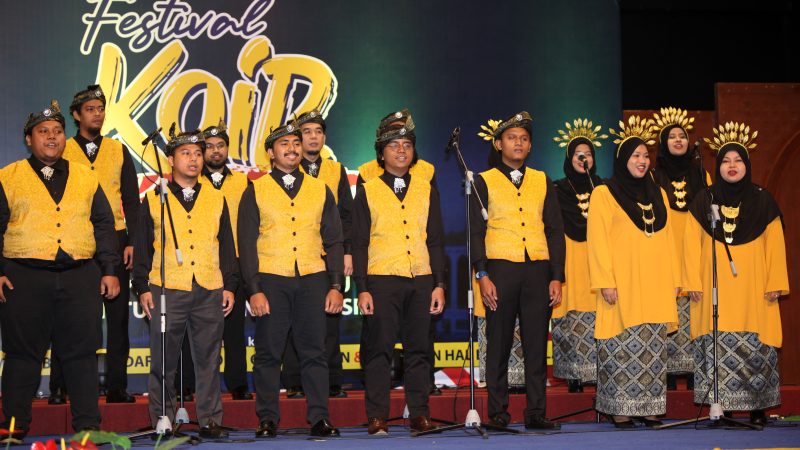 In his opening speech, USIM Vice Chancellor, Prof. Ts. Dr. Sharifuddin Md Shaarani said, in line with the theme of this year's National Day "Keluarga Malaysia Teguh Bersama" (Malaysian Family, Strong Together), all students and staff need to prioritise the spirit of unity and live in harmony together to ensure that this beloved campus is always peaceful and prosperous.
He added that the participation of 11 groups involving 18 departments shows that USIM staff are able to welcome and celebrate the month of independence with joy despite facing various constraints and silence due to the COVID-19 pandemic for almost two years.
**sumber: Pusat Kebudayaan
Disediakan oleh:
Pusat Komunikasi Strategik (StraComm)
Aras 1, Canselori Universiti Sains Islam Malaysia (USIM)
Bandar Baru Nilai, 71800 Nilai Negeri Sembilan