NILAI, September 12, 2017 – Six Universiti Sains Islam Malaysia (USIM) undergraduates are chosen as the pioneer team of public universities to enroll in the Gap Year Program under Ministry of Higher Education. Gap Year programmed was announced during the Mandate Ceremony of Higher Education Minister 2017 to accommodate Thrust 1 of Malaysian Education Blueprint 2015-2025(Higher Education) to produce graduands who are holistic, balanced and possess entrepreneur skills.
A special meeting between the students with Vice Chancellor of USIM, Profesor Dato' Dr. Musa Ahmad was arranged to deliver the mandate and the varsity flag before the students departed to Kampung Buluh Nipis, Bandar Muadzam, Pahang for their inaugural program with the indigenous community there.
The students selected are Mohamad Hassanudin Abu Jamil (Bachelor of Quranic Studies and Multimedia); Mohammad Syafiq Rosli (Bachelor of Quranic Studies and Multimedia); Noorsyafiqah Shaharuddin (Bachelor of Quranic and Sunnah Studies); Fatimah Adilah Elias (Bachelor of Sunnah Studies and Information Management); Nazratun Nadiah Sa'don (Bachelor of Quranic and Sunnah Studies); dan Sayidatul Aqbaar Zakaria (Bachelor of Akidah and Religion Studies).
"We are proud with the spirit of volunteering as displayed by students of USIM to participate in Gap Year KPT as they will be fully involved in the program for 12 months, which would require them to postpone their studies in the university beginning from this semester. During the period, our students will be involved in non-government organization (NGO) specifically Islamic Relief Malaysia (IRM) to perform self-reflection and exploration through the voluntary programs organized by IRM throughout Malaysia".
"They will be the first USIM students venturing in Gap Year and the pioneer group among the public universities. Their involvement directly show that the university is serious to accept the challenge and mandate of the Higher Education Minister and make it successful. The university and I hope to see that this platform will prepare them to be more matured and ready to become the agent of change in the community later, to serve sincerely, to explore new horizons outside of the classroom and to act as the ambassador of USIM," said Professor Dato' Dr. Musa Ahmad.
For Mohamad Syafiq Rosli, he is very passionate about community service and volunteer programs. He has joined in many such programs organized by the university previously. Through Gap Year, he does not feel regret to postpone his studies for such long period of time as the program opens new opportunities for him to give his service to various walks of society. He shares the same aspiration with fellow teammates of Gap Year. They believe this program will mould them into excellent and confident undergraduates with leadership quality.
Gap Year Program offered by MOHE comes in three programs namely Gap Year National Service Volunteerism, Gap Year Volunteerism and Gap Year (General). USIM undergraduates chose Gap Year Volunteerism which will be involved in projects coordinated with IRM in various locations in Negeri Sembilan, Pahang, Kelantan, Penang, Sabah and Sarawak. The programs that have been arranged will serve various target groups such as the indigenous people, fishermen, farmers, homeless, the poor, the new sisters/brothers of Islam (mualaf) and general community.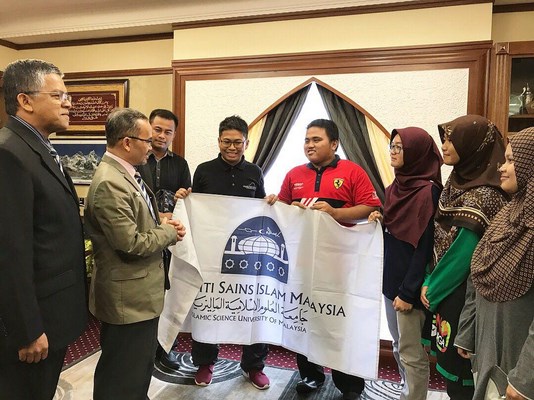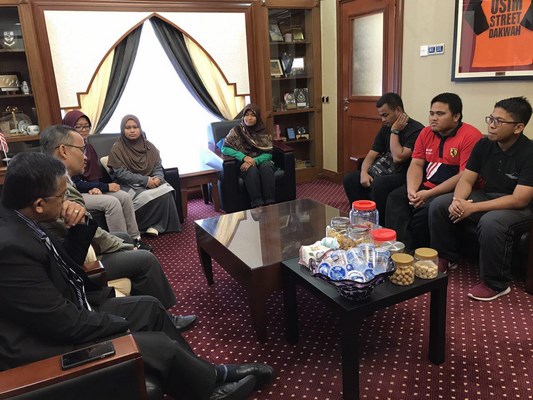 Prepared by:
Mohd Zaini Othman
Strategic Communication Centre (StraComm)
Level 1, Canselori Universiti Sains Islam Malaysia (USIM)
71800 Nilai, Negeri Sembilan
Tel : 06-798 8026/8027/6284 Faks : 06-798 8204