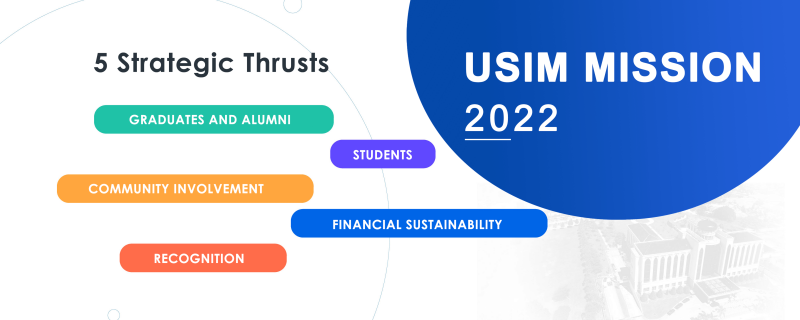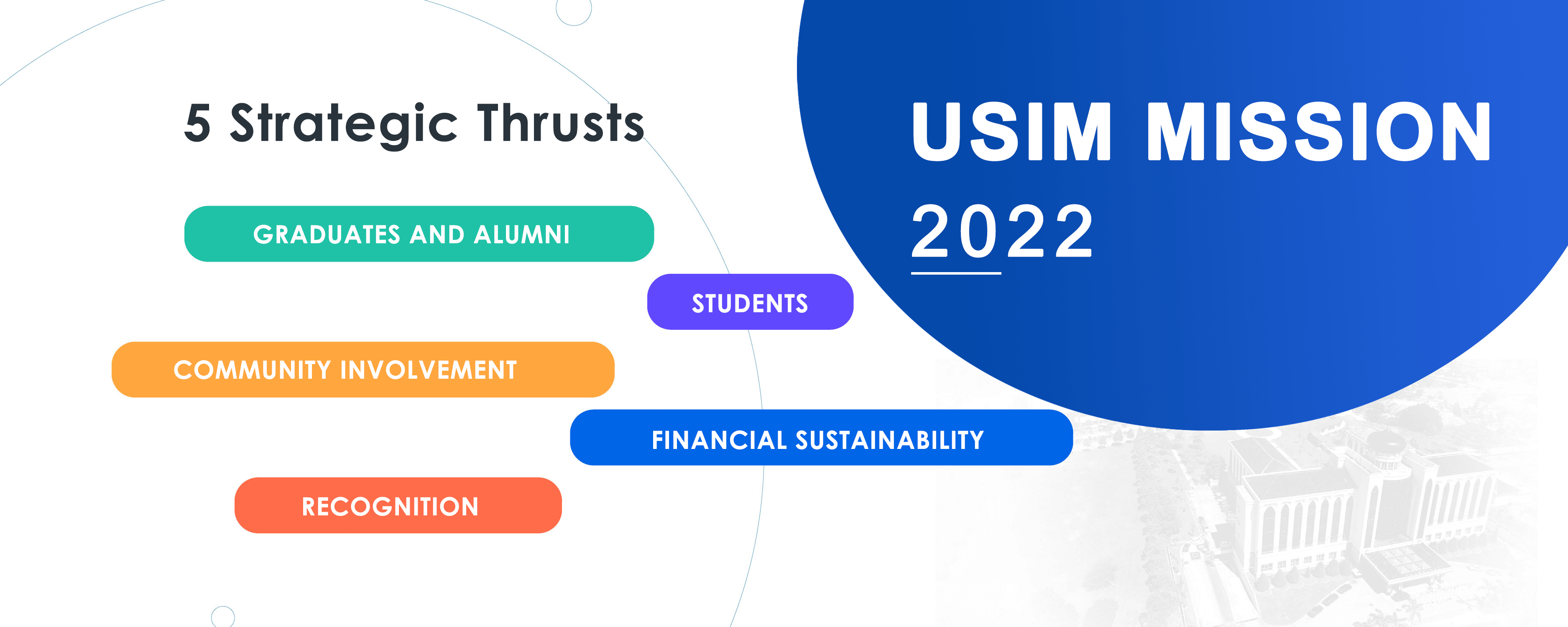 USIM MISSION 2022
USIM MISSION 2022 is the university's medium-term mission to become a High Impact Glocal Islamic Science University by 2022.
It is a roadmap in achieving USIM's main mission to produce competent intellectuals, leaders, and professionals based on the Islamic intellectual tradition, noble values of religion, and culture for universal well-being.
USIM 5 Strategic Thrusts 2022
Five strategic thrusts have been defined to ensure the success of the USIM MISSION 2022. Each strategic thrust is led by key members of the University Management Committee (JKPU).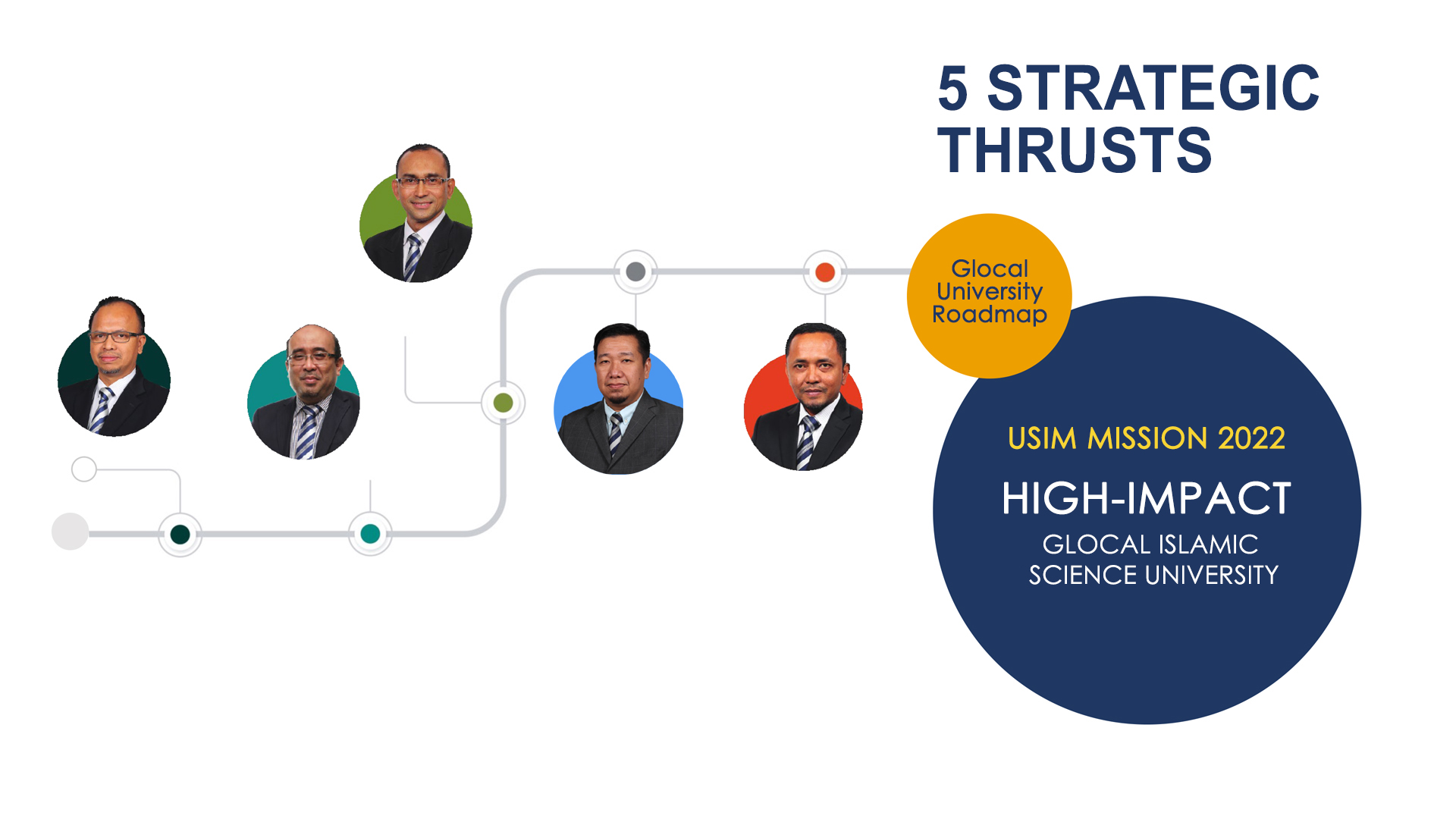 COMMUNITY INVOLVEMENT
FINANCIAL SUSTAINABILITY
RECOGNITION
STUDENTS
GRADUATES & ALUMNI
LEADER:
Professor Dr.
Mohammad Hamiruce
Marhaban
Deputy Vice
Chancellor
(Research &
Innovation)
LEADER :
Associate Professor
Dr. Mohd Rushdan
Mohd Jailani
Deputy Vice
Chancellor
(Student Affairs
& Alumni)
LEADER:
Professor Dr.
Abdul Rahim
Abdul Rahman
Deputy Vice
Chancellor
(Academic &
International)
LEADER:
Professor Dr.
Mohd Yahya
Mohamed Ariffin
Assistant
Vice-Chancellor
(Strategic Planning &
Internationalization)
LEADER:
Associate Professor
Dr. Asmaddy Haris
Assistant
Vice-Chancellor
(Fund Generation
and Financial
Sustainability)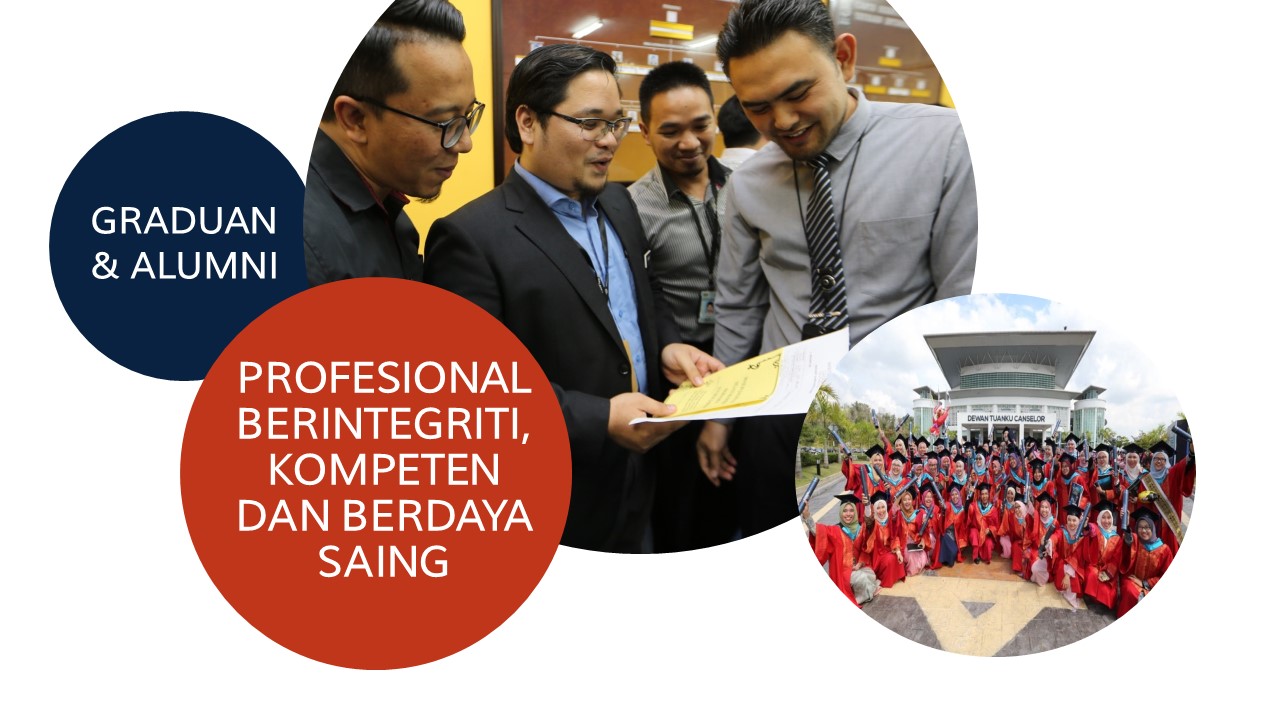 STRATEGIC THRUST NO.1 : GRADUATES AND ALUMNI
Producing Professionals with integrity, competent and competitive.
Back
STRATEGIC THRUST NO.2 : STUDENTS
Producing civilized, holistic and balanced students.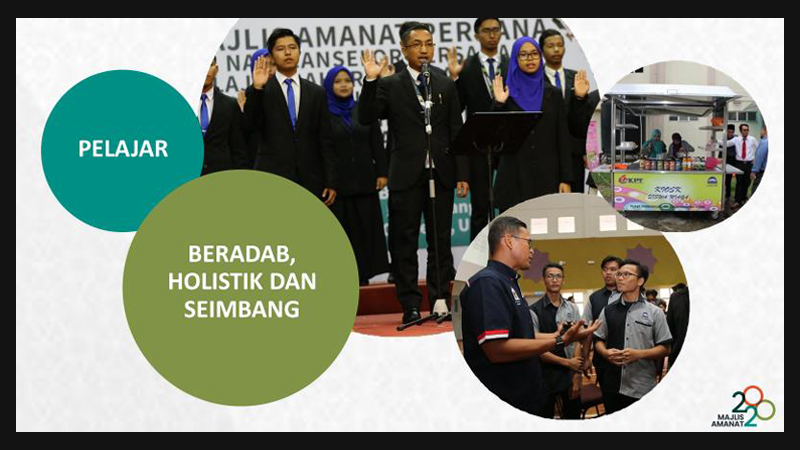 Back
STRATEGIC THRUST NO.3 : COMMUNITY INVOLVEMENT
Involving with community by empowering all through Quintuple Helix approach.
Back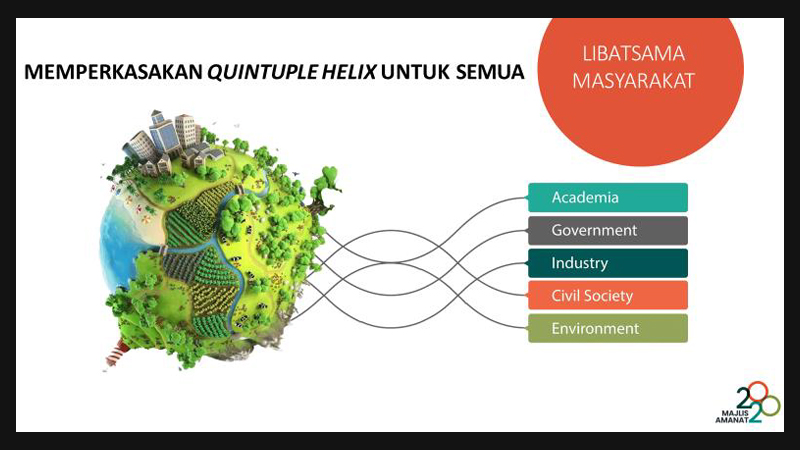 STRATEGIC THRUST NO.4 : FINANCIAL SUSTAINABILITY
Sustaining university ability to finance operations and development activities through minimal financial leakages, diversity of funding sources and prudent spending.
Back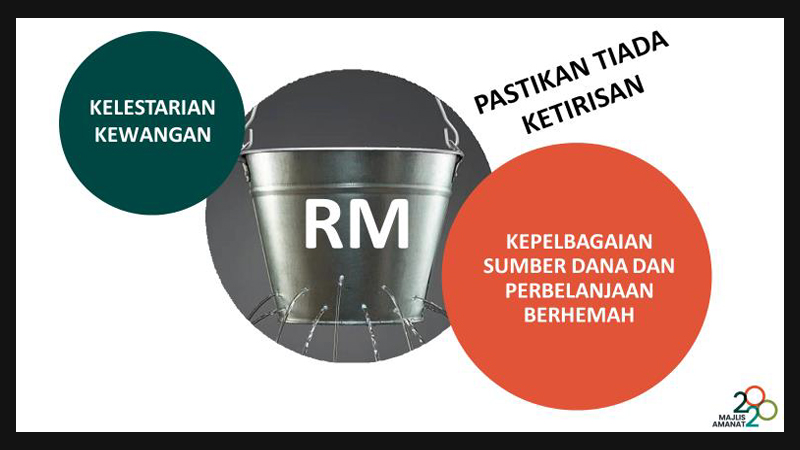 STRATEGIC THRUST NO.5 : RECOGNITION
Recognition of impactful scholars in building the uniqueness of ummah.
Back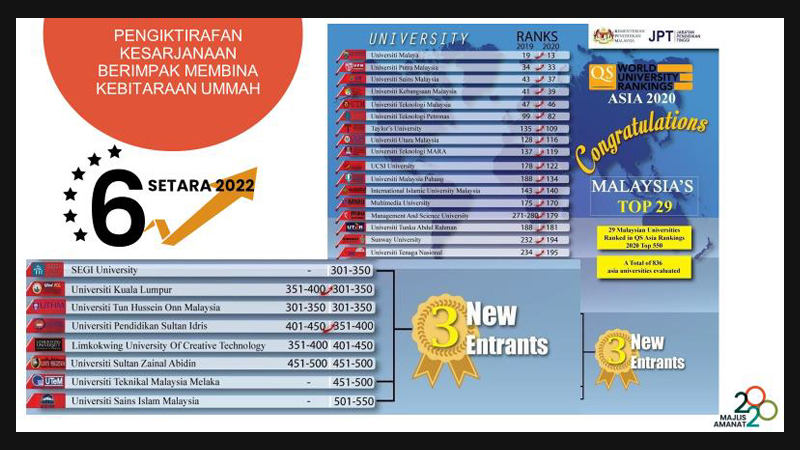 7 Key Annual Goals 2020
In charting the way towards Mission 2022, USIM has identified Seven (7) Key Annual Goals for 2020 as follows, for a start of the journey: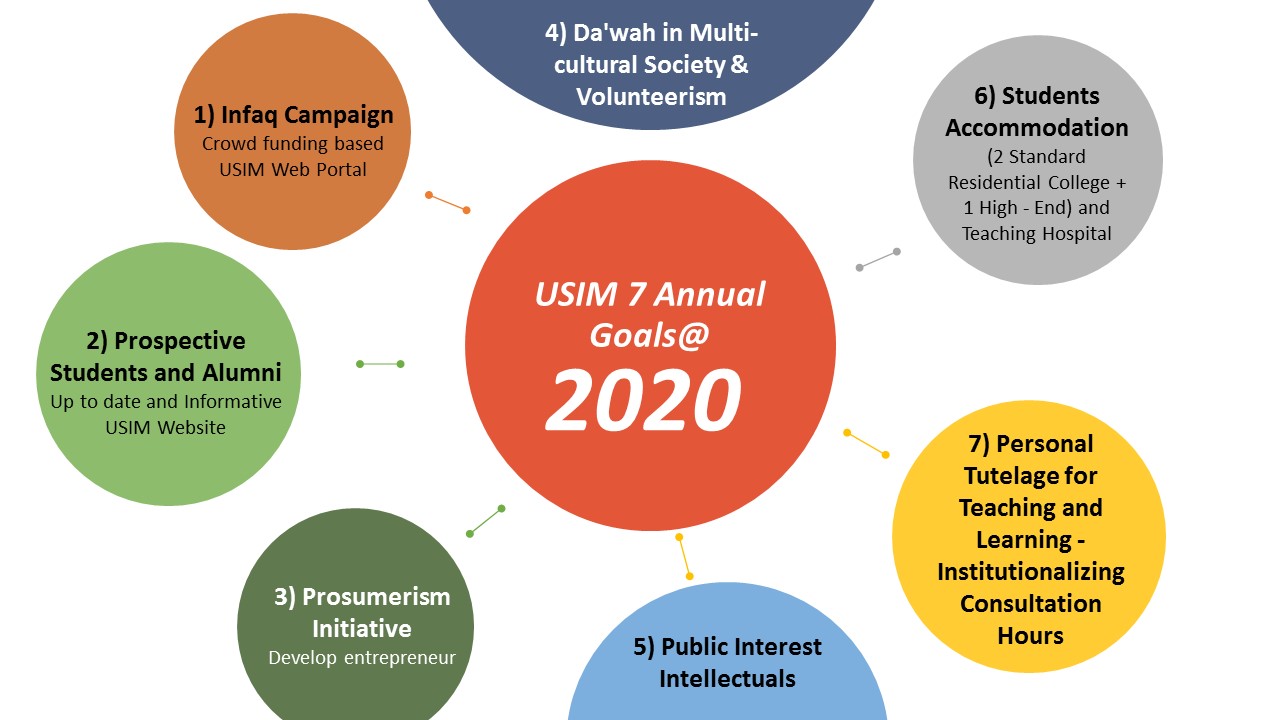 The 7 Annual Goals for 2020 will be the starting point towards realizing USIM MISI 2022.