BANGI, August 24, 2017 – USIM Chairperson Prof Tan Sri Dzulkifli Abdul Razak delivered the opening keynote address to kick-start a 'Planning Workshop on USIM – Autonomous Region in Musilm Mindanao (ARMM)'in conjunction with the 2-month International Attachment Program (Sept 5 – Nov 5) for ARMM Regional Governor, Mujiv S. Hataman who has the leadership & governance over the five Provincial Governors of Maguindanao, Lanao del Sur, Basilan, Sulu and Tawi-Tawi.
The workshop objectives were to identify priority areas of consultation projects, develop curriculum frameworks and propose action plans that could be offered to Regional Governor Hataman. The outcome would be further fine-tuned at the 2nd workshop scheduled from Sept 08 to Sept 10. The target aimed on Sept 11 for the complete proposals to be presented and reviewed by Hon. Regional Governor Hataman accordingly. Any feedback from ARMM would be welcome and valued.
"It is our sincere commitment to provide the best Muslim friendly international attachment program for Regional Governor Mujiv Hataman, our special student when he commences the 2-month sojourn at USIM from Sept 05. Therefore, we need to design the best Islamic education experience with effective outcome. The impact has to be a hospitable and togetherness experience just the way that we planned & promised it should," Tan Sri Dzulkifli said at start-up of the workshop.
Among the 20 strong delegates who attended in this workshop were Puan Sri Masrah Abidin, Prof Dr. Roshada Hashim, Deputy Vice Chancellor (Research & Innovation) USIM, Assoc Prof Dr. Zulkifli Hassan, Dean, Faculty of Syariah & Law, USIM and Dr. Cordelia Mason, Director of We4Asia/Corporate Planning UniKL.
The Lead Convener of this Workshop is Assoc. Prof Dr. Mahazan Abdul Mutalib who's the Director of Research Management Centre (RMC) USIM & Principal Investigator of Mizan Research Centre USIM assisted by Ir. Dr. Khair Abdul Rahim, Deputy Director of RMC. The Secretariat staff are Assistant Registrars: Norhaida Abd Shukor of RMC and Muhammad Hafidz Samsol (PPP3).
The Project Leaders for the six (6) priority areas are as follows:
1. Prof Dato' Sukor Kassim – Islamic Micro Credit (Musyarakah), USM
2. Dr. Shamsiah Abdul Karim – Waqaf Management (MUIS Singapore)
3. Prof Tan Sri Dzulkifli Abdul Razak – Sustainable Development (USIM)
4. Assoc Prof Dr. Che Wan Zanariah Che Wan Ngah – Halal Management (USIM)
5. Prof Emeritus Dr. Omar Farouk – Peace & Combating Terrorism (USM)
6. Assoc Prof Dr. Asma Abdul Rahman – Islamic Education (USIM)
The Panel of Advisers & Resource Persons comprising of the following:
1. Prof Emeritus Dato' Dr. Hood Salleh (Lestari UKM)
2. Prof Dato' Dr. Morshidi Sirat (USM)
3. Assoc Prof Dr. Amir Shaharudin (USIM)
4. Dr. Alizaman Gamon (IIUM)
5. Dr. Haji Zulkifly Baharom (SLI)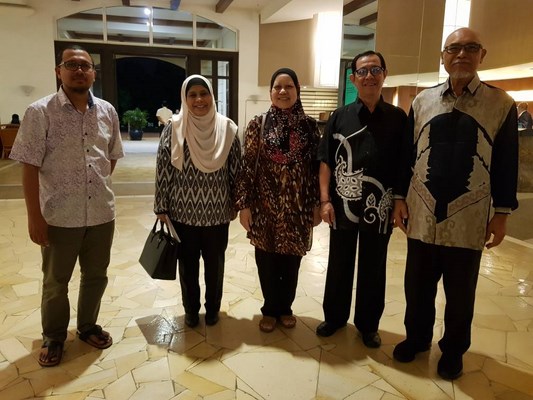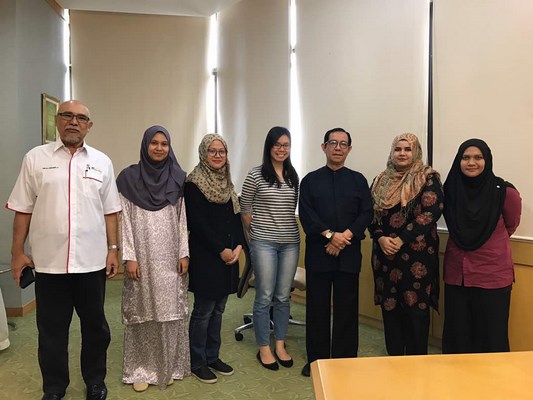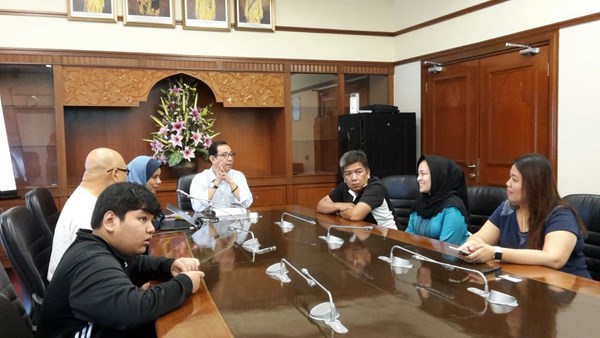 Prepared by :
Dr. Zulkifly Baharom
CEO Sejahtera Leadership Initiative