NILAI – The idea of the production of organic composite fertilizer from food wastages by a group of Jauhar Ambassador 4.0 USIM students who name themselves 'Orla Farm' has brought luck in the recent Congress Award Ceremony of Jauhar Ambassador 4.0 (National level) in Johor.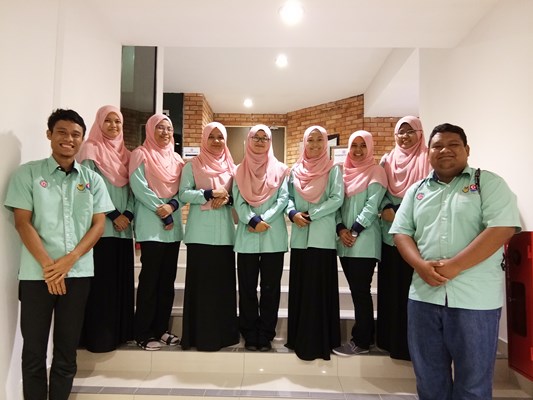 The innovation idea that is based on the NBOS (National Blue Ocean Strategy) approach, was initially derived from the awareness to assist the community in Permatang, Kempas to increase their socio-economic status through entrepreneurship.
Not only that, Oral Farm is also interested in recycling more than 30 thousand tonnes of food wastages disposed by civilians including the hawkers from big malls @ mart.
The interesting fact about this invention is, despite from food wastages, wood dust and black soil are also used as the ingredients; and the production of 1 kg of organic composite fertilizer only costs not more than RM3.
"Our major challenge is to educate the people on the importance of recycling and to generate income from it. We have to admit that this is not an easy journey for us as we need to get the participation and commitment from the hawkers at big malls @ mart to classify the food wastages and dispose them into separate bins that we provide," said Nur Azizah Md Basri, the Orla Farm Project Manager.
"We tried to find solutions for every problem that we had through networking with Persatuan Belia Permatang Kempas to ease the composition proses which takes more than one month. We emphasize on perfection and give a lot of attention to details in order to ensure that the fertilizer is in good quality," she added.
"So far, we are proud to say that the community has been very committed and helpful in ensuring that this project can be implemented, especially when they too show strong support to use this organic composite fertilizer".
"Because it is a purely 100% organic and environmental friendly product, we believe that it can penetrate bigger market with different target customers such as plantation developers, farmers, landscapers and those who love planting. Among the benefits of organic composite fertilizer are – to improve the air ventilation in the sand, to increase the absorption in the sand and it is a resource for nutrients to increase the growth of plantations, as this type of fertilizer is suitable to all plants".
"We hope that we can expend its benefits to the other places and we would like to hear the testimony from our customers about this product," she said.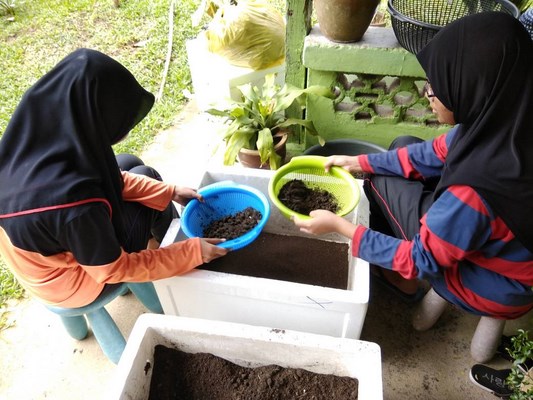 Jauhar Ambassador 4.0 Members
Nur Azizah Binti Md Basri
Norramizah Binti Kamaludin
Muhammad Muzakkir Bin A.Rahim
Mirza Afiqah Bt Jamil
Nurul Farhana Bt Muhammad Noruladzim
Nurnaziha Binti Mohd Khairuddin
Nur Assila Kamaruzzaman
Nurul Syazana Mohd Kamal
Muhammad Hafiz bin Mohd Sukirman
Advisor of Jauhar Ambassador 4.0
Assoc Prof Dr. Mohammad Najib Jaffar