KUALA LUMPUR, April 12, 2018 – Institute of Higher Learning Forum "The Future of Sustainable Economic Growth" organized by Finance Accreditation Agency held at Sasana Kijang of Bank Negara Malaysia reached a consensus that one of the biggest questions that was raised and discussed is being and staying human in the light of emerging trends and rapid technological developments in this era of Fourth Industrial Revolution (4IR). It is interesting this clarion call was spot on and in tune with the voicing concern made by Prof Tan Sri Dzulkifli Abdul Razak, SLI Founding Convener who is Chairperson of Universiti Sains Islam Malaysia (USIM) in his weekly Wednesday column of the Sun newspapers dated 27 September 2017. He had aptly articulated:
"Logically speaking, it must naturally precede the 4IR in what we conjecture as the '5th Human Revolution' (5HR). Machines, for all their algorithm and synthetic (super) intelligence are at best a (mis)match to the primal instinct (called it 'fitrah' or 'karma') – which the 'development' should be predicated and (re)oriented to. Thus to enable it to create its own 'disruption' towards a more humane future that is now sorely obsure (think of the mass migrations) locally and globally.
"This is of prime importance, as almost all human beings value compassion, ethics, and morality to be appraised on the intrinsic state of conscience, not merely on the extrinsic indicators of performance (the mechanistic KPIs) that have come to transform us to be robotic and machine-like……. Ultimately, it has to go pass the anatomical cerebrum, and its product – the algorithm, into a realm of the human 'heart' – the seat of spirituality and conscience. Therefore, 5HR if properly understood and nurtured, will inspire yet another vista that is contextualised on humanity, that 'we' can truly lead, over-riding the mechanical-technology stereotypes of 4IR."
Present as Forum Panelists were Dato' Dr. Rahmah Mohamed, CEO Malaysian Qualification Agency (MQA); Prof Dr. Mahendhiran Nair, CEO Monash Malaysia R&D Sdn Bhd; Ms. Shareen Shariza Dato' Abdul Ghani, CEO Talent Corporation Malaysia Bhd and Mr. Khairun Nizam, CEO Finance Accreditation Agency. The moderator was Mr. Abdul Samad Saadi, Associate Director, Chartered Institute of Islamic Finance Professionals. Among the distinguished delegates present were Dato' Dr. Azmi Omar, President & CEO INCEIF and Prof Dr. Sulochana Nair, Vice Chancellor/ CEO, Binary University who's a Board Member of Yayasan Sejahtera under Khazanah Berhad.
The Forum takes cognizance that most soft skills are actually the real needed skills of the future which cannot be "caught"; they must be explicitly taught and assessed. In this regard, we need to empower our youths to excel in the global workplace besides enabling them to optimize their professional talents and technical skills to function productively in the community. The process of buttressing these real (sejahtera) skills should start right from home and nuture it at school.
To conclude it was resolved that 'For The Future of Sustainabile Economic Growth', the global workplace does not require individuals who are simply "walking encyclopedias" but rather self-reliant and resilient persons who are achievement-oriented with high self-esteem; persuasive & effective communicators; emotionally intelligent; good problem solvers and a balanced decision makers with analytical and creative entrepreneurial minds; fast and lifelong learners; excellence team players and ethical (Sejahtera) values with a high standard of integrity (morally intelligent).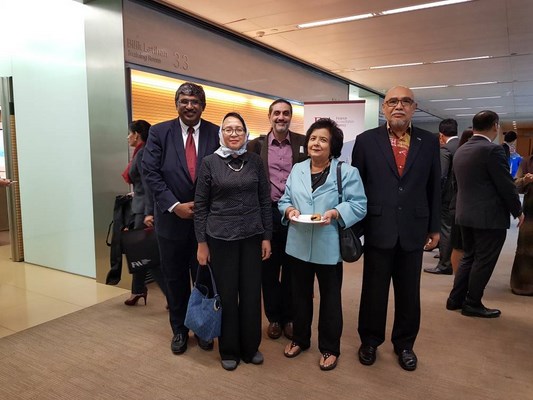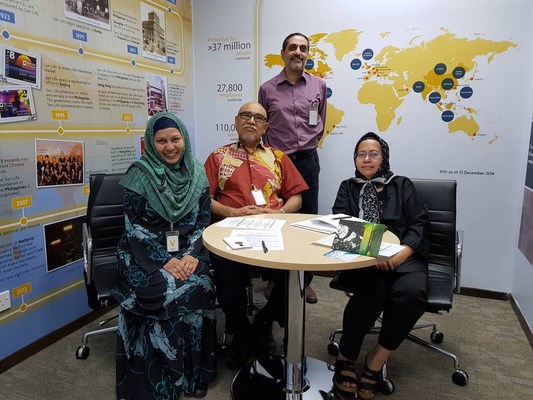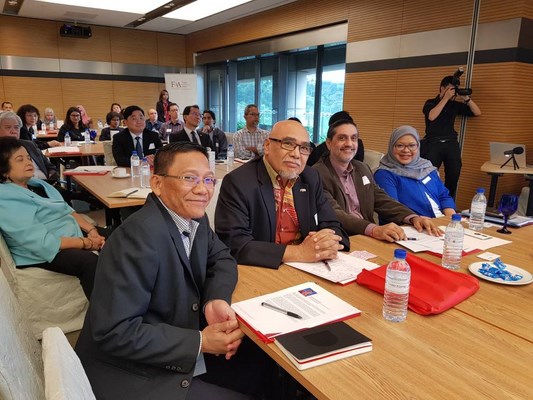 Prepared by :
Dr. Zulkifly Baharom
CEO Sejahtera Leadership Initiative