BANDAR BARU NILAI, April 17, 2018 – Professor Tan Sri Dato' Dzulkifli Abdul Razak, Founding Convener of SLI who is the Chairperson of Universiti Sains Islam Malaysia (USIM) presided over SLI Team Quarterly Meeting at the Chancellery. He briefed the meeting that he has accepted the invite from Abdullah Gul University and the Association of Higher Education Studies to deliver a keynote presentation at the 3rd Annual International Higher Education Conference (IHEC 2018).
The theme is "Revisiting Higher Education in an Ever-Changing World" scheduled in October at Kayseri, Turkey. The main aims of IHEC 2018 are creating a platform for joint studies in the field of higher education and sharing the future trends, models, perspectives and research results.
The meeting has endorsed the contents and delivery methods of Sejahtera Seminar scheduled on Monday 23 April at The Pullman Hotel Jakarta hosted by PT Maskapai Reasuransi Indonesia (MAREIN) in collaboration with Malaysian Insurance Institute (MII). This regional seminar is held in conjunction with the 65th Anniversary of MAREIN will be attended by 150 CEOs and Directors of Insurance and Reinsurance Companies in Indonesia. SLI Directors namely Associate Prof Dr. Cordelia Mason who's the Director, WEASIA/CORPORATE PLANNING at University Kuala Lumpur (UniKL) and Mr. Yazdi Jehangir Bankwala who's the COO/Principal Executive Consultant, Arpitha Associates India, Malaysia & Singapore will be the Keynote speakers for this Sejahtera Seminar.
The meeting has also acknowledged invite to discuss Sejahtera collaboration between SLI-USIM -International Islamic University Malaysia (IIUM) on students leadership joint program scheduled at IIUM Gombak campus on April 30, 2018. This meeting is a follow-up on the success of its maiden program held in April 2016 led by Professor Tan Sri Dzul & SLI team at the Institute Aminuddin Baki (IAB) Awana Genting. For April 30 discussion, IIUM will be led by Professor Dr. Shamsul Jamili Yeop, Deputy Rector, Student Affairs assisted by Associate Prof Dr. Dzuljastri Abdul Razak, Head of Internationalization whereas SLI represented by CEO Dr. Zul and USIM by Associate Prof Dr. Mahazan Abd Mutalib, Director, Research & Innovation Management Centre.
Finally, the meeting received the initial proposal to develop a Sejahtera Values Scale by using both Malaysian and Korean population samples mooted by Associate Prof Dr. Aida Idris, Deputy Executive Director, Asia-Europe Institute, University of Malaya. The objective is to produce a survey instrument that measures Sejahtera Leadership of which scholars could use for future qualitative and quantitative studies. This instrumental is owned by SLI and the team reviewed it and suggested relevant approaches and research methods for further fine-tuning accordingly.
Currently there is a legitimate and growing interest in discovering 'Sejahtera' or wellbeing in the school, universities, workplace and communities. It is heartening, therefore, to note that a new and remarkable interest among scholars, professionals and consultants to study and examine in depth this incredible insight on Sejahtera Leadership not only its Philosophy, Values, Culture and Practices but most importantly the 10 (ten) essential skills of Sejahtera, based on the acronym SPICES: Spirituality, Physical-psychological, Intellectual, Cultural, Cognitive, Emotional, Ethical, Economic, Ecological and Societal. In a nutshell, how does Sejahtera relates to IQ, TQM, EQ, SQ, Personality and Humanity that generates productivity, commitment, joy, success and happiness?
In this context, Professor Tan Sri Dzul announced at the closing of SLI quarterly meeting that official from Tongyeong Sejahtera Centre has confirmed the arrangement for CEO Dr. Zul to meet and consult with Professor Dr. Park Eun Kyung, Chairperson of the Board of Directors, Tongyeong Education Foundation for Sustainable Development (TEF) & Tongyeong Regional Centre of Expertise (RCE) on April 21 in Seoul. This visit to Korea will further strengthen bilateral relations and thus reaffirm commitment for future collaborations between SLI and TEF & RCE.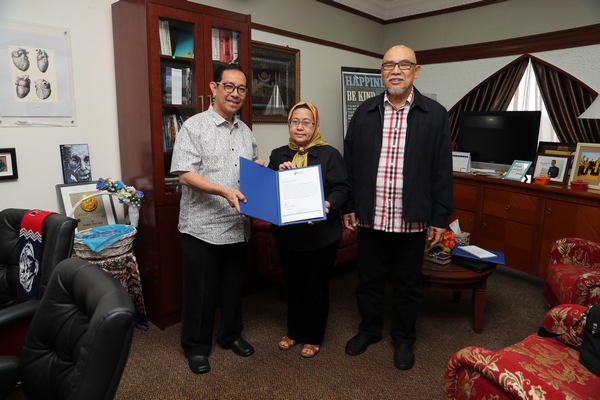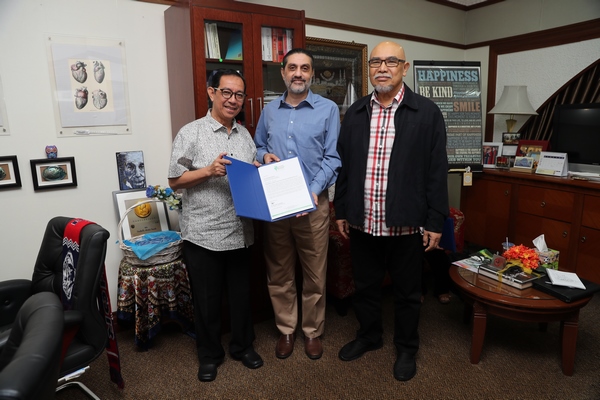 Prepared by :
Dr. Zulkifly Baharom
CEO Sejahtera Leadership Initiative