KUALA LUMPUR, September 17, 2017 – Universiti Sains Islam Malaysia (USIM) Chairperson, Professor Tan Sri Dato' Dzulkifli Abdul Razak who is also SLI Founding Convener has accepted the invite from Former Ambassador of Libya, His Excellency Dr. Bubaker Hamad Almansori to visit and speak about Sejahtera Leadership to academe and bankers community in the African countries namely as starters in Libya, Tunisia and Uganda in mid-December 2017. This invite was extended to Tan Sri Dzulkifli at a dinner hosted by Ambassador Dr. Bubaker who is a Visiting Professor at the University of Omar Al-Muktar, Libya. Also in attendance was Puan Sri Masrah Abidin and Dr. Haji Zulkifly Baharom respectively.
"Since June this year the bankers in Uganda has been waiting for confirmed date from Tan Sri Dzulkifli for a speaking engagement at seminars and consultation on application of Sejahtera Leadership. This event could be linked with visit to the Arab League in Education, Scientific and Culture (ALESCO) a regional grouping of 23 Arab countries. As such, interested parties in Libya and other neighboring countries can come to meet Tan Sri at the ALESCO Headquarters in Tunis," said Dr. Bubaker. His Excellency on August 8 in Purajaya was conferred The Asia HRD Award 2017 under the category of 'Movers & Shakers' by Rt. Hon. Dato' Seri Dr. Zahid Ahmad Hamidi, Deputy Prime Minister of Malaysia.
Ambassador Dr. Bubaker went on to say "Africa is a huge continent with the size of consumption markets equals that of India. Africa's ongoing regional integration efforts, which potential offer larger markets, fewer barriers and greater economies of scale, should provide bigger returns on investment. Regional leaders such as Ghana in the west, Kenya in the east, and South Africa in the South serve as strong base markets from which to expand into surrounding regional markets. A number of internal growth engines such as Africa's urbanization process, expanding labor force and the rise of middle class have been driving this trend of supply and demand. In order for Africa to prosper, it needs to improve its socio-cultural stability by application of Sejahtera leadership at every level of the community starting from academe and bankers."
Prior to the diplomatic assignment in Malaysia, Ambassador Dr. Bubaker was the Minister of Agriculture in the Government of Libya. His Excellency who studied Masters in Science with Universiti Teknologi Malaysia(UTM) is known for international Arabic relations with global networks and has authored 20 academic and science research papers in the field of water management, food security and energy efficiency.
In accepting the invite, Tan Sri Dzulkifli thanked Ambassador Dr. Bubaker for the valuable connection, influence and networks that would enable SLI to spread its wings in Africa. Tan Sri recalled that since its inception in March 2017, SLI has established collaboration with public and private Institutions of Higher Learning in Malaysia by offering Sejahtera Leadership through training programs held at the Higher Education Leadership Academy (AKEPT) under the Ministry of Higher Education and the Malaysian Armed Forces Defense College under the Ministry of Defense.
International collaboration has been established with Regional Center of Expertise (RCE) Tongyeong, Korea; the Soga Gakkai Malaysia (SGM) which has connection with 193 affiliated chapters world-wide and its SGI Headquarters in Tokyo, Japan; The Global Center for the Study of Sustainable Futures and Spirituality (GCSSFS) India and the Office of Regional Governor – Autonomous Region in Muslim Mindanao (ARMM).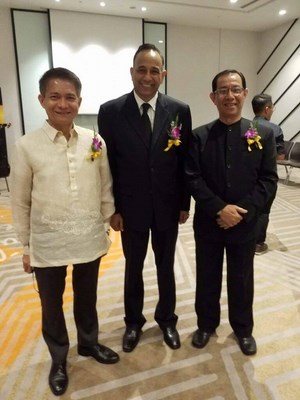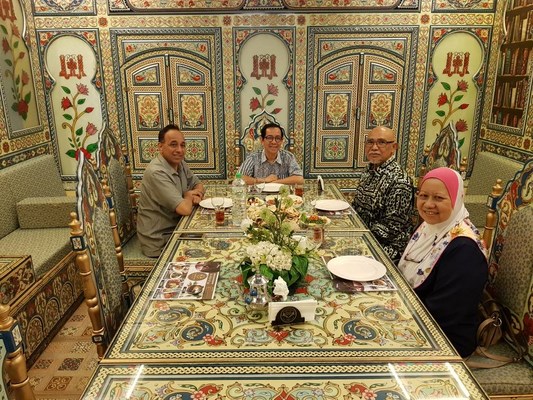 Prepared by :
Dr. Zulkifly Baharom
CEO Sejahtera Leadership Initiative