PETALING JAYA, September 22, 2017 – Universiti Sains Islam Malaysia (USIM) Deputy Vice Chancellor (Research & Innovation), Professor Dr. Roshada Hashim accompanied by Professor Rozhan Mohammed Idrus, Dean, Center of Graduate Studies and Assoc Professor Dr. Mahazan Abdul Mutalib, Director, Center of Research Management graced SLI table at 41st Anniversary Dinner of Kelab Asian Institute of Management.
Other special guests seated at SLI table were President of Soka Gakkai Malaysia (SGM), Mr Michael Kok Fook On and his leadership team: Deputy President, Mr. Johnny Ng Teck Sim, Director General, Mr. Koh Sia Feai and Vice President, Professor Dato' Dr. Christopher Boey Chiong Meng who is also Deputy Dean (Postgraduate), Faculty of Medicine, University of Malaya; the Former Ambassador Dr. Bubaker Hamad Almansori who is Visiting Professor at University of Omar Al-Muktar, Libya and Hajah Zarina Ishak, Treasurer General of the National Puspanita.
In addition to strengthening the bilateral relations and exploring future collaborative projects between USIM and SLI with SGM and Arab League of Education, Scientific and Culture (ALESCO); they were able to reach out and network with the 400 alumni of Asian Institute of Management (AIM) and witness CEO Sejahtera Leadership Initiative, Dr. Haji Zulkifly Baharom being conferred with Recognition Award during the said dinner.
AIM is a pioneer in management education replicating the MBA case method teaching from Harvard Business School. Even though AIM based in Manila, however its almost 50,000 strong alumni spread world-wide. It was the first private management education institution to partner with the World Bank for establishment of the Global Distance Learning Center. Its corporate alliances and networks also extend throughout Asia and across the globe. As it turns 50 in 2018, AIM has embarked on a new chapter in its history by adopting a new logo that better represents its emerging dynamism, moving onward and upwards into the future paving a new path of program management innovation and expansion.
USIM Chairperson, Professor Tan Sri Dato' Dzulkifli Abdul Razak received invite from AIM President & Dean, Dr. Jikyeong Kang to visit AIM in Manila. SLI is making arrangement to realize this visit when Tan Sri attends the Association of Southeast Asian Institutions of Higher Learning (ASAIH) International Graduate Students Multidisciplinary Research Conference at University of the Philippines on October 25-26, 2017.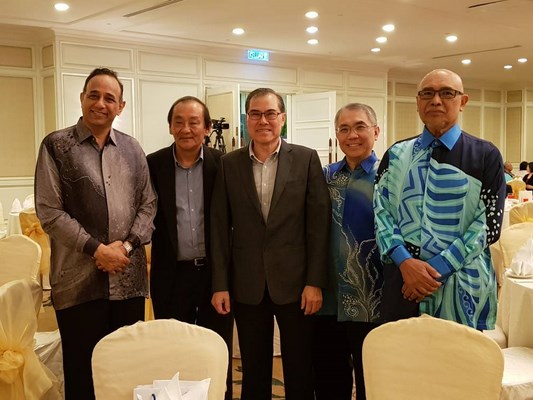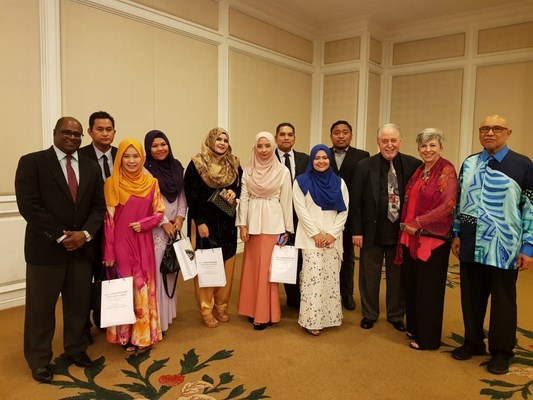 Prepared by :
Dr. Zulkifly Baharom
CEO Sejahtera Leadership Initiative