KUALA LUMPUR, September 24, 2017 – Sejahtera Leadership Initiative (SLI) support the resolution endorsed by 200 participants at the Peace Forum organized by Soka Gakkai Malaysia (SGM) for the Government of Malaysia to sign & rectify the Nuclear Weapon Ban Treaty. This resolution was the outcome of Peace Forum with the theme 'Nuclear Abolition: The Way Forward' held @Wisma Kebudayaan SGM after lengthy deliberation.
Nuclear weapons are the only weapon of mass destruction not illegal. It's time to make things right and ban nuclear weapons for good. History was made at United Nations on July 7th 2017 as 122 countries adopted the 2017 Treaty on the Prohibition of Nuclear Weapons. The Treaty was opened for signature by countries at United Nations in New York on September 20, 2017. Civil society organizations participated in this campaigns.
The Peace Forum heard presentations by Dato' Dr. Ronald S. McCoy, Founder and Past President of Malaysian Physicians for the Prevention of Nuclear Weapons & Past Co – President, International Physicians for the Prevention of Nuclear War (IPPNW), and Prof Tan Sri Dato' Dzulkifli Abdul Razak, (Universiti Sains Islam Malaysia) USIM Chairperson and the SLI Founding Convener. The moderator was Prof Dato Dr. Christopher Boey Chiong Meng, SGM Vice President and Deputy Dean, Faculty of Medicine, University of Malaya who is also the Overseas Research Fellow, Institute of Oriental Philosophy. They articulated details on questions.
In a nutshell, moderator Prof Dato' Christopher aptly summarized Forum deliberations, "If we are to put the era of nuclear terror behind us, we must struggle against the real 'enemy'. That enemy is not nuclear weapons per se, nor is it the countries that possess or develop them. The real enemy that we must confront is the ways of our thinking that justify weapons; the readiness to annihilate others when they are seen as a threat or a hinderance to the realization of our objectives. Therefore, we must change our mindset for well beings of our children, grandchildren and the future generations of humanity."
Concurrently, the Peace Forum witnessed Tan Sri Dzulkifli, Dato' McCoy, Dato' Chris & SGM Director General Koh Sai Feai jointly launched the book entitled "Hiroshima and Nagasaki: That We Never Forget: Hibakusha share their testimonies of survival". Soka Gakkai Youth Division (Japan) conducted interviews with hibakushas between 2011 – 2015. It compiled a detailed graphics picture of human sufferings due to nuclear war.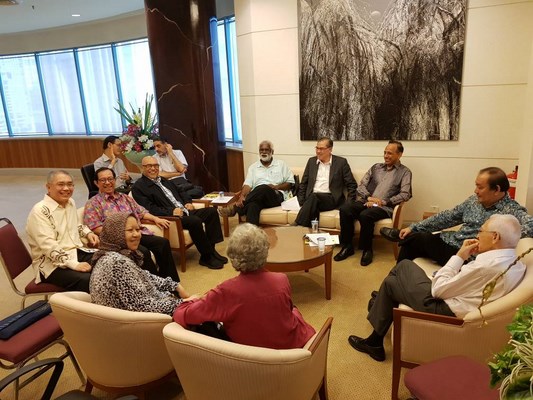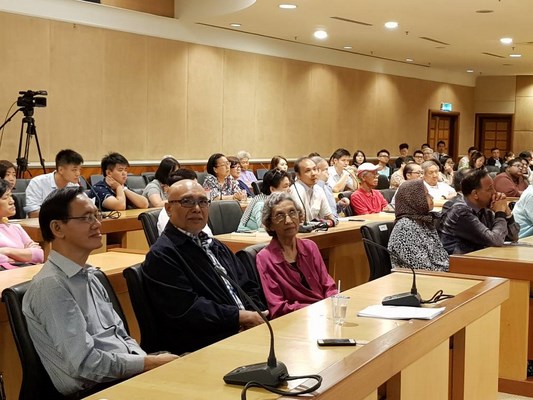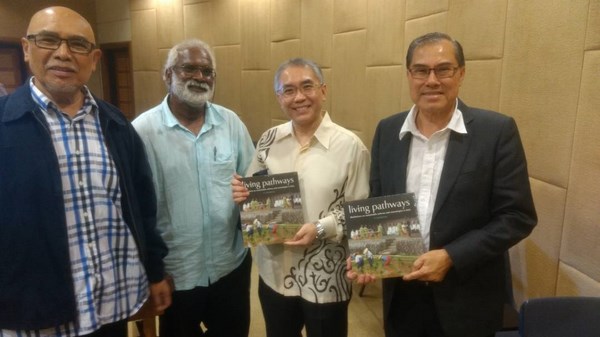 Prepared by :
Dr. Zulkifly Baharom
CEO Sejahtera Leadership Initiative