NILAI, September 29, 2017 – Universiti Sains Islam Malaysia (USIM) Chairperson, Professor Tan Sri Dato' Dzulkifli Abdul Razak who is Sejahtera Leadership Initiative (SLI) Founding Convener endorsed strengthening and deepening collaboration between SLI and The Global Center for the Study of Sustainable Futures and Spirituality (GCSSFS) and moving the bilateral relations forward in India. He made the remark at a follow-up meeting with GCSSFS Founder Dr Nadarajah Manickam (Nat) witnessed by Apitha Associates COO, Yazdi Jehangir Bankwala and CEO – SLI, Dr. Haji Zulkifly Baharom.
The two organizations share a variety of interests which attaches great importance to sustainable development issues & research through multilateral platforms. This collaboration is committed to diving deep in Sejahtera values building a seamless community where scholars, doers & journalists work together for humanity.
Energetic on the move, Dr. Nat accepted the appointment as SLI Associate Director to reach out relevant institutions in India. He said, " Professor Dzulkifli has developed an excellence concepts on Sejahtera. He has great presence & visibility around the world as 14th President, International Association of Universities. I trust in Sejahtera's formula grounded in a caring & inspiring leadership."
SLI and GCSSFC moving together as one, with a vision, is a great strength to have indeed. People today are focusing too much on themselves and the 'building of wealth, instead of interest in the community and the humanity. That is a great problem in the west, and it is becoming more prevalent in Malaysia, India and in Asia.
As for the evidence, Professor Tan Sri Dzulkifli shared his candid observation that "Malaysia and India are extremely friendly place. Four or five years ago, when my wife and I were at the airport or bus terminals, people around would talk to us. But what I have found disturbing is this happens rarely today, as everyone is glued to their handphones. Society has become much more insular, and people are more focused on themselves and their loving toys."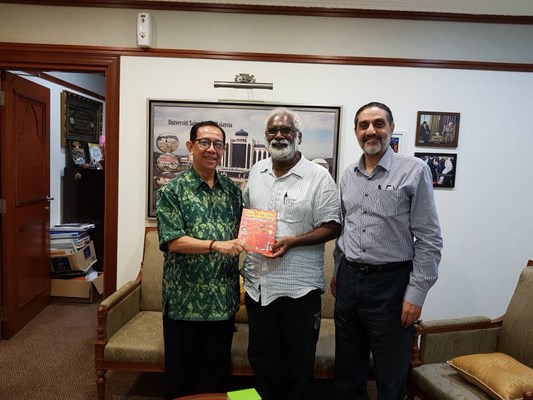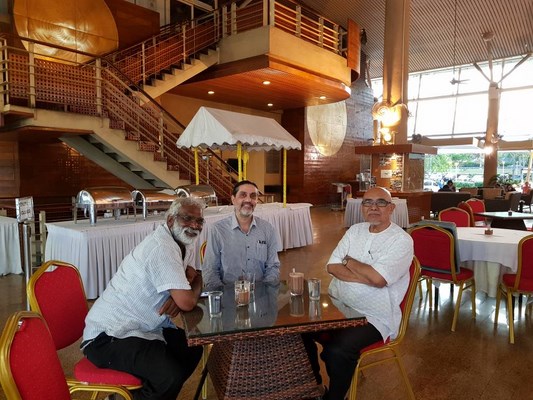 Prepared by :
Dr. Zulkifly Baharom
CEO Sejahtera Leadership Initiative