NILAI, 27 February 2018 – Case studies are stories that are used as a teaching tool to show the application of a theory or concept to real situations. Dependent on the goal driven focus and deductive where there is a correct answer, or they can be related context driven where multiple solutions are possible. Various disciplines of arts and sciences education have already used it.
Realizing the needs for teaching and learning by case method, Professor Tan Sri Dzulkifli Abdul Razak, Chairperson of Universiti Sains Islam Malaysia (USIM) who is the Founding Convener of Sejahtera Leadership Initiative (SLI) presided a meeting on Case writing amongst scholars and practitioners at USIM Boardroom. Those present were Assoc Prof Dr. Mohd Rushdan Mohd Jailani, Assoc Prof Dr. Mahazan Abdul Mutalib, the Malaysian Case Writers Association (MCWA) Exco Dr. Ummi Salwa Ahmad Bustamam, Dr. Khairunneezam Mohd Noor, Consultant Mr. Yazdi Jehangir Bankwala and Asian Institute of Management (AIM) Alumnus Dr. Haji Zulkifly Baharom.
Prof Tan Sri Dzul said, "Good cases generally have features: they tell a good story, are recent, include dialogue, create empathy with the main characters, are relevant to the reader serve a teaching function, require a dilemma to be solved, and have generality. I consider it is timely for Sejahtera and Qalb training to adopt Case teaching and learning method. Both USIM and SLI scholars have talents and flair for case writing and able to facilitate a lively case discussion."
'Sejahtera Dialogues scheduled in early March at Putrajaya will use values and personality cases crafted by SLI for the class discussion coupled with exemplary models of values inculcation in education as evidently being practiced in Finland, Japan and India respectively." This case method learning and teaching is in preparation for Sejahtera and Qalb Leadership class of the future. The next step is writing cases on evidences of successful projects like Kampong Mizan, Barakah Campus and Sustainable Development Goals (SDGs)".
The meeting also discussed key elements for excellence in classroom cases linking teaching to learning techniques. It was resolved that case study should be a detailed intensive findings of a person or organization that stresses Sejahtera and Qalb Leadership factors contributing to its success or failure. Further meetings are needed In mapping teaching and learning outcomes.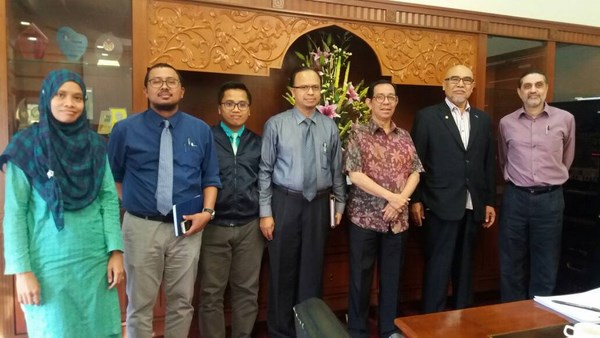 Prepared by :
Dr. Zulkifly Baharom
CEO Sejahtera Leadership Initiative