NILAI – Looking at the importance of diversifying teaching and learning methods to master Arabic subjects, USIM researchers led by Profesor Madya Dr. Azman Ab Rahman and his colleagues took the initiative to produce teaching aids to elementary and secondary students to master Arabic language skills called Gamified Arabic Game (GAG).
The Faculty of Shariah and Law lecturer said GAG is a Arabic-themed scientific board game that serves as an interactive game by implementing a learning system including KSSR syllabus, KSSM and KBD. These learning elements are applied in the questions pro icdc in the GAG game which aimed at testing the level of understanding and mastery of Arabic language among learners.
"In addition, GAG is available in three levels of IQ questions according to the level of difficulty in which participants will play to test their level of mastery. GAG also features winners that can be determined based on accumulated points throughout the game".
He added, despite the challenges in terms of financial resources, it was overcome. In order to produce GAG, a lot of money was invested in buying Arabic textbooks which are the main reference for researchers to build game questions and concepts. He added that prototype construction, design and product testing also involved high costs.
"This GAG product differs in its content from GZG that was specifically designed for zakat education. The GAG track is drawn like a pyramid which is symbolic to the Arab regions, Egypt and is non-rectangular as compared to Monopoly which is a game that is played repeatedly".
"Winners will be judged when the first player gets to the top of the pyramid to end the game. We believe that people out there will love GAG similar to the response given to GZG. In fact, we are very optimistic about this because GAG is best suited as reference materials, teaching aids and training materials for teachers and students in developing better Arabic language skills," he said.
The GAG product has won gold medals at World Arabic Language Day (WALD) 2017 organized by Universiti Kebangsaan Malaysia (UKM) on December 18, themed "Arabic and Science".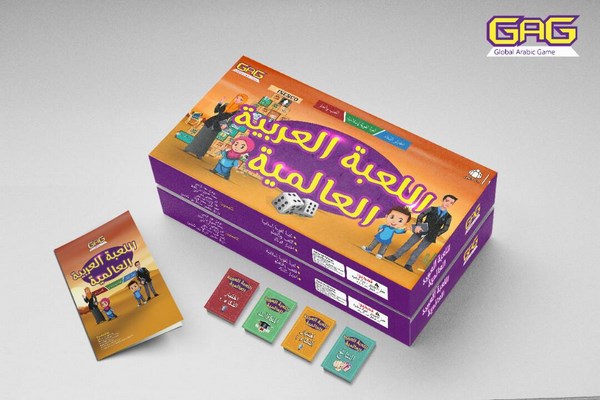 Team of Researchers:
Profesor Madya Dr. Azman Ab Rahman
Prof. Madya Dr. Muhammad Sabri Sahrir
Dr. Abdul Razif Zaini
Dr. Nurkhaimimi Zainuddin
Ahmad Anis Muhd Fauzi
Tengku Mansur Tengku Zainal Abidin