NILAI : Those with hearing disability (OKU) can now learn Al-Quran and ibadah (worship) in a more enjoyable and relaxing approach designed by a local university. To assist people with such disability, a Universiti Sains Islam Malaysia (USIM) research group has developed i-Sign Quranis, an interactive software containing the basic lessons in Al-Quran and ibadah.
Faculty of Quranic and Sunnah Studies lecturer, Norakyairee Mohd Raus said the primary objective of developing the software costing RM 78,000 was to fulfill the spiritual needs of the group and improve their learning skills.
"Our responsibility is to give deaf people basic knowledge on how to read the Al-Quran and facilitate their understanding. QurANIS is a curriculum to help deaf children obtain education similar to those provided at religious schools (KAFA)," he added.
He said i-Sign Quranis uses audiovisual effects and sign language to teach the Al-Quran to the deaf.
"We went to a special education religious school in Johor Bharu recently, and the children loved it and they could even try to read," he said.
In this regard, Norakyairee said the product which took one and a half years to develop would be marketed to non-governmental organisations at RM100 for one CD.
"We have also approached parties in Indonesia, Singapore and Brunei to distribute the software," he said.
I-Sign Quranis was awarded a gold medal in the 2017 International Invention, Innovation and Technology Exhibition on May 11 in Kuala Lumpur.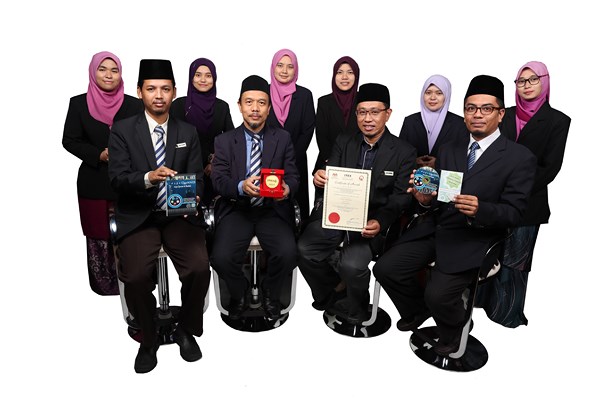 Group Members:
Norakyairee Mohd Raus
Prof Madya Dr Adnan Mohamed Yusoff
Dr Noornajihan Ja'afar
Dr Nurul Asiah Fasehah Muhamad
Dr Mahyuddin Hashim
Mohd Nor Adzam Rasdi