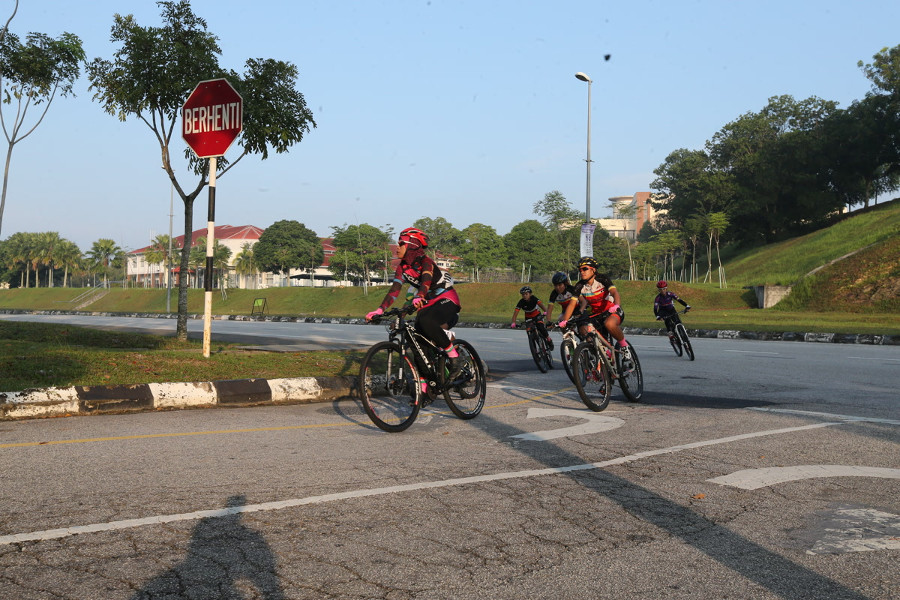 NILAI, March 13, 2017 – A total of 300 participants joined ridemore Competition@USIM On Road Challenge 2017 located at Universiti Sains Islam Malaysia (USIM). The participants are made up of students and staff of all public universities (IPTA) and private universities (IPTS) and also Malaysian professional cyclists.
This competition is organized by the Extreme Sports and Recreation Club USIM (K-REAL) in collaboration with the main organisor, Ridemore Events Resources.
According to program director, Mohd Nadzir Abd Manaf, a total of 11 contested categories for the ages of 18 to 50 years old and a 3.9km ride with four laps on the road.
"Among the objectives of its organization is to discover new talents while promoting cycling sports among students throughout Malaysia and to foster cooperation between associations, clubs and the general public", added Nadzir.
"We wish to make USIM as ' Bicycle Friendly ' University by promoting cycling path and a healthy lifestyle to the public other than to make this activity as an annual event" said Prof Dato Dr Musa Ahmad, Vice Chancellor of USIM who also participated in the tournament.
Prepared by:
Noorumaina Mohamed Yunus
Strategic Communication Centre (StraComm)
Level 1, Canselori Universiti Sains Islam Malaysia (USIM)
71800 Nilai, Negeri Sembilan
Tel : 06-798 8026/8027/6284 Faks : 06-798 8204