NILAI, August 22, 2017 – Sejahtera Leadership Initiative (SLI) with USIM Chairperson, Prof Tan Sri Dzulkifli Abdul Razak as the Founding Convener has been doing lots of work on the well balanced leaders and establishing relevant international linkages with Sejahtera Centre, Regional Centre of Expertise (RCE) Education for Sustainable Development, Tongyeong, Korea and Soka Gakkai Malaysia (SGM) that affiliated to Soka Gakkai International based in Osaka which has more than 12 million members in 192 countries and territories worldwide.
"Now is the time for further cooperation and connection with the Global Centre for the Study of Sustainable Future and Spirituality (GCSSFS) under the cool leadership of Dr. M. Nadarajah (Nat), Sociologist, Independent Researcher and Author. I believe SLI and GCSSFS can collaborate on priority areas of research and organizing series of seminars on balanced leadership and sustainability that relevant to Asian experiences," said Prof Tan Sri Dzulkifli when warmly receiving the courtesy call of Dr. Nat at the former office in Nilai last Tuesday evening.
Dr. Nat is presently engaged with Xavier University @Bhubaneshwar, India with its School of Sustainability. He works with Loyola College @Chennai, India on issues related sustainability and spirituality. He is associated with the Centre for Diaspora Studies @MSU, Tirunelveli, India. He continues to support Pesticide Action Network Asia and the Pacific (PAN AP) which is based in Penang as a consultant on a project to set up a 'blended' institution, International People Agroecology Multiversity (IPAM) to promote agroecology in Asia and the Pacific. He is also a member of the Asian Public Intellectual (API) community.
In a nutshell, Tan Sri Dzulkifli and Dr. Nat shared common interest the area of values driven humanities and sustainable development. They strongly believe humanities are are a form of scholarship that involves the research of human beings, human origins, human thoughts, and human cultures. It is different with social and natural sciences which are usually based on merely experiences.
Tan Sri Dzulkifli aptly summarized discussion with Dr. Nat and Dr. Zul by saying aptly that "the fourth Industrial Revolution (4IR) are AI, robotics, and biology for the next generation. It is coming and perhaps we might already be living in it. However, robots is just copying recipes that chefs cook for people.
"That is the difference between robots and humans. It is impossible for robots to change our mind because it is our own emotion. We do not have to be nervous whether robots replace humans' intelligence and work. Just focus on our own emotions in a more convenient era. Robots cannot follow our humans' emotions."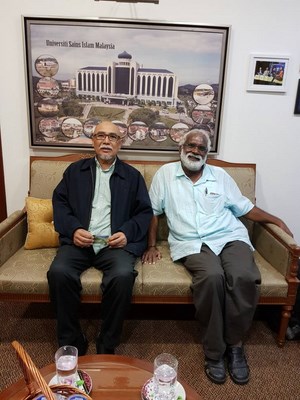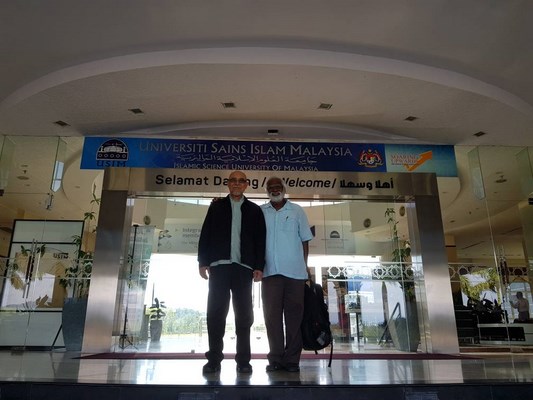 Prepared by :
Dr. Zulkifly Baharom
CEO Sejahtera Leadership Initiative